The SMART Advisory Committee, established in 2014, is a powerful mix of organizations and individuals uniquely positioned to participate in a robust and thriving health information economy. The organizations guide SMART toward transformation of health care with strategic advice, resources, and modeling of SMART adoption and deployment within their own organizations and efforts.
—Kenneth Mandl, MD, MPH
Chair, SMART Advisory Committee
Committee Chair: Kenneth D. Mandl
Harvard Medical School & Boston Children's Hospital
Dr. Mandl is Professor at Harvard Medical School and Chair in Bioinformatics and Population Health at Boston Children's Hospital. He directs the Intelligent Health Laboratory within the CHildren's Hospital Informatics Program a Harvard-MIT Health Sciences and Technology. He is a faculty member at the Harvard Medical School Center for Biomedical Informatics. Through scholarship intersecting epidemiology and informatics, Mandl pioneered use of IT and big data for population health, discovery, patient engagement and care redesign. Mandl leads the transformative SMART Platforms initiative to design the "app store for health" and is principal investigator of the Scalable Collaborative Infrastructure for a Learning Health System across Boston hospitals and nationally.
Recognized for research and teaching, Mandl received the Presidential Early Career Award for Scientists and Engineers and the Clifford A. Barger Award for top mentors at Harvard Medical School. He was advisor to two Directors of the CDC and chairs the Board of Scientific Counselors of the NIH's National Library of Medicine. His clinical training and experience is in pediatrics and pediatric emergency medicine. Dr. Mandl has been elected to multiple honor societies including the American Society for Clinical Investigation, Society for Pediatric Research, American College of Medical Informatics and American Pediatric Society.
American Medical Association (AMA)
Jesse M. Ehrenfeld
Jesse M. Ehrenfeld, MD, MPH, is chair of the American Medical Association Board of Trustees, a Senior Associate Dean, Professor of Anesthesiology and Director of the Advancing a Healthier Wisconsin Endowment (AHW) at the Medical College of Wisconsin. He also is an adjunct Professor of Anesthesiology and Health Policy at Vanderbilt University in Nashville, Tennessee. Dr. Ehrenfeld also has an appointment as an adjunct professor of surgery at the Uniformed Services University of the Health Sciences (Bethesda, Md.)
Dr. Ehrenfeld's research, which focuses on understanding how information technology can improve patient safety, outcomes, and health equity, has been funded by the NIH, the Department of Defense, the Robert Wood Johnson Foundation, the Anesthesia Patient Safety Foundation, the Foundation for Anesthesia Education and Research, and the AMA. A consultant to the World Health Organization (WHO), Dr. Ehrenfeld provides technical expertise to the WHO Digital Health Technical Advisory Group. He has also been a participant in the National Academy of Medicine's Systems Engineering for Health Innovation Collaborative and previously served as co-chair of the Navy Surgeon General's Taskforce on Personalized and Digital Medicine and as special advisor to the 20th U.S. Surgeon General. In 2018, he was an inaugural recipient of the NIH Sex and Gender Minority Research Award from the NIH Director.
Dr. Ehrenfeld is a graduate of the University of Chicago Pritzker School of Medicine and the Harvard School of Public Health. He completed an internship in internal medicine, a residency in anesthesiology and an informatics fellowship at the Massachusetts General Hospital.
Aneesh Chopra
Aneesh Chopra is the former (and first) U.S. Chief Technology Officer. As an Assistant to the President, he designed the National Wireless Initiative, helped launch Startup America, and executed an "open innovation" strategy across the government built on private sector collaboration – opening up data, convening on standards and staffing "lean government startups." He is the author of the forthcoming book, "Innovative State: How New Technologies can Transform Government" focused on how we can tap entrepreneurial problem solvers to address challenges in health, energy and education markets among other public and regulated sectors. Chopra is currently the co-founder and executive vice president of Hunch Analytics, a startup focused on improving the productivity of public and regulated sectors of the economy through data analytics. In 2011, Chopra was named to Modern Healthcare's list of the 100 Most Influential People in Healthcare (#39) and in 2008, to Government Technology magazine's Top 25 in their Doers, Dreamers, and Drivers issue. Chopra earned his master's degree in public policy from Harvard University in 1997 and his bachelor's degree from The Johns Hopkins University in 1994.
The BMJ Group
Chris Wroe
Chris Wroe, MB BChir is a health informatician at the BMJ ensuring BMJ's healthcare content can be integrated into the heart of the clinical workflow. He is a qualified medical doctor, with 18 years experience in bio-health informatics and a special interest in biomedical ontologies. Information is at the heart of clinical practice and biomedical research yet is often hidden in unstructured clinical notes, research papers, and database silos. He is using semantic technologies to provide new ways for clinicians to discover and interact with BMJ content. Prior to working at the BMJ, he was a solution architect at BT Global Services, working on large-scale projects deploying integrated EHR systems within London hospitals. He also spent a significant period as a biohealth informatics clinical fellow at Manchester University. His research focused on how ontologies can underpin a range of applications from clinical decision support to genomics research.
Cambia Health Solutions
Kirk Anderson
Kirk Anderson is Vice President and Chief Technology Officer for Cambia Health Solutions where he leads technology strategy and execution for Cambia's health insurance and consumer solutions companies. Prior to becoming Cambia's CTO, Kirk served as its Chief Information Security Officer and previously led information security for WebMD Health Solutions. In his current role, Kirk has led Cambia's digital transformation, cloud strategy, and health care interoperability initiatives. Kirk is a founding member and current Board Chairman of the HL7 Da Vinci Project – a national effort to accelerate the use of FHIR APIs between payers and providers. Kirk is also a board member of the CARIN Alliance, focusing on consumer-driven access to health care data.
Eli Lilly and Company
Fariha Chaudry
Fariha is an empathetic and collaborative leader who thrives in innovation-led organizations. As an expert in Engineering, R&D and Program Management, she has led the development of innovative marketing solutions for the healthcare, insurance and consumer industries. Also, as an agile pioneer, she has increased product velocity by setting up fast-paced development programs across multiple geographies. Her career spans large companies, startups, non-profits and government organizations.
Previously, as Partner, Product & Program Velocity at Digital Innovation Inc, she worked to create an innovative product design and development process to complement the firm's internationally recognized corporate innovation framework.
Most recently, Fariha has joined Eli Lilly as a Senior Director & Global Platform Leader for Connected Care.
Google Cloud
Kalyan Pamarthy
Kalyan Pamarthy leads product management for healthcare data interoperability and AI on Google Cloud's Healthcare & Life Sciences team. In his role, Kalyan manages the Google Cloud Healthcare API and collaborates with health systems, health plans, and healthcare technology companies to adopt FHIR and Smart on FHIR. Kalyan has over 15 years of experience in healthcare data management and AI application. development. Prior to his role at Google, Kalyan led product management, marketing, and software development at healthcare enterprises and startups across remote patient monitoring, digital health, healthcare AI, and data platform companies. Kalyan has an MBA from the University of Pennsylvania, Wharton School of Business, and a M.S in Computer Science from the University of Minnesota, Twin Cities, and a B.S in Computer Science from India.
Hospital Corporation of America
Jim Jirjis
Dr. Jim Jirjis is a graduate of University of Illinois, Champaign (BS, Cum Laude), University of Chicago's Pritzker School of Medicine (MD) and Vanderbilt University's Owen School of Management (MBA). He is board certified in Internal Medicine and finished a fellowship in Infectious Diseases at Vanderbilt Medical Center.
Before joining HCA, Dr. Jirjis practiced Internal Medicine at Vanderbilt University Medical Center (VUMC), where he also served as the Medical Director of Primary Care and Chair of the Medical Records Committee. Dr. Jirjis was appointed Assistant Chief Medical Officer at VUMC in 2002, and in 2005, was promoted to Chief Medical Information Officer. Dr. Jirjis also had the honor of serving as Director of the Innovation Integration team at VUMC from 2009-2013.
Dr. Jirjis has been a longtime champion of electronic medical record (EMR) adoption among the healthcare community. His accomplishments in EMR advancement include co-developing the VUMC StarPanel enterprise EMR and developing the MyHealthatVanderbilt patient web portal; the Star Tracker disease management tracking system; an electronic communication system; and a reporting interface for Vanderbilt University. These initiatives were integral in the establishment of VUMC's EMR, which has since been recognized as one of the nation's top systems.
Among many notable achievements, Dr. Jirjis developed and led implementation of the VUMC medical home, which was awarded a 19 million dollar grant by the Centers for Medicare and Medicaid Services in 2012. This initiative aims to improve chronic disease management for patients with high blood pressure, heart failure, and diabetes in addition to lowering costs and improving quality of patient care.
In August of 2013, Dr. Jirjis joined HCA as Chief Health Information Officer of the Clinical Services Group.
Humana
Chris Walker
Chris Walker is the Associate Vice President of Interoperability at Humana. Chris has been with Humana 12 years and has established himself as an accomplished digital product and technology leader with a history of building widely used solutions.
He has a diverse background in digital product management, customer experience, marketing, and sales with over a decade of experience leading technology solutions ranging from CRM and marketing automation implementations to eCommerce overhauls.
Chris has a passion for healthcare, and he has been delivering results in a variety of settings over his tenure. Chris is a graduate of UC Berkeley's Haas School of Business
Microsoft
Josh Mandel
Josh C. Mandel, MD is a physician and software developer working to fuel an ecosystem of health apps with access to clinical and research data.
As Chief Architect for Microsoft Healthcare, Chief Architect for SMART Health IT, and Instructor at the Harvard Medical School Department of Biomedical Informatics, Josh works closely with the standards development community to lay groundwork for frictionless data access, authorization, analytics, and app integration.
He led development of the SMART specification and launched the Clinical Decision Support Hooks project. As a member of the national Health IT Standards Committee, Josh showed a special interest in tools and interfaces that support software developers who are new to the health domain.
Quest Diagnostics
Thomas Wagner
Thomas Wagner joined MedPlus, the healthcare IT subsidiary of Quest Diagnostics, in 1999 as Vice President, Strategic Planning. Most recently, he serves as the leader of Architecture and Design for the company, responsible for architecture, design, technology assessments, product research, market trends and competitive analysis.. He reports directly to Lidia Fonseca, Senior Vice President and CIO for IT within the organization. During his time at Quest, Mr. Wagner lead teams that created many of the customer-facing products for Quest Diagnostics.
These products include:
• Care360, the web-based solution for ordering and resulting, ePrescribing, and EHR functionality
• Care360 Hub and Data Exchange supporting the EMR interface to Quest
• Modular Portal Design enabling our next generation client-facing applications
Before joining the healthcare technology subsidiary of Quest Diagnostics, Mr. Wagner worked for software development companies for more than 15 years, specifically with DiaLogos Inc., once a majority-owned subsidiary of MedPlus. He also worked as director of Advanced Research and Development with Cincom Systems Inc., where he developed a product that was later voted among the Top 10 products of the year by Client-Server Tools Bulletin. Mr. Wagner was appointed in 2008 to the Interoperability Expert Panel of the Certification Commission for Healthcare Information Technology (CCHIT). Today, he continues to work with the Office of the National Coordinator for Health Information Technology (ONC), offering input on numerous healthcare topics including policy direction and future certification requirements. He earned his bachelor's degree in computer science from Northern Kentucky University.
Vladimir Ignatov
Vladimir Ignatov is a computer scientist and software engineer with 14 years of experience, and an early adopter of the SMART and FHIR standards. He is the lead technologist for the SMART Health IT team at Boston Children's Hospital, where he works on creating and maintaining a set of applications and tools that are vital for the SMART community, including the SMART App Gallery, the SMART developer sandbox, open FHIR servers, reference implementations and much more.
Prior to joining the team at BCH, he worked as a SMART app developer creating numerous highly regarded SMART applications, libraries and tools for the SMART on FHIR software ecosystem.
---
Former Advisors
Rhett Alden
In his role as Chief Digital Architect, Rhett is responsible for driving the overall the overall digital strategy for Lilly's Connected Care offerings. His role also works for align the portfolio to operate effectively within Healthcare systems, meet regulatory needs, and differentiate the digital solution. Prior to joining Lilly, he led an integrated care team at Sanofi for the past 2.5 years focused on leveraging Mobile, Cloud, Data Science, and IOT components to deliver disruptive solutions in chronic disease. Rhett led the digital technology strategies for a number of GE Healthcare business for over 10 years as Chief Architect, including Enterprise Solutions and Life Sciences. Recent projects include defining and rolling out a SOA infrastructure for enterprise clinical systems, designing and developing an extensible platform for multi-omic data analytics (www.multiomyx.com) using service based models, defining a SOA Governance model for the organization, and working internationally with governmental organizations in the Middle East and Asia-Pacific regions to architect solutions for population health, chronic disease management, and overall connectivity solutions for national health systems. Rhett has a PhD in Physical Chemistry with over fifty publications focused on protein dynamics and three patents related to software technology.
Todd Alexander
Mr. Alexander began his professional IT career in the manufacturing industry, culminating in world-wide implementations of resource planning systems for RCA and General Electric before joining First Databank.
He graduated summa cum laude with a bachelor's degree in Mathematical Science and Computer Science from Ball State University and went on to earn his master's degree in Business Administration from Indiana Wesleyan University in 1996.
He is passionate about the value of clear and accurate information and is not surprised he is part organization whose middle name is "data." Since becoming a member of the sandwich generation, he has gained a greater appreciation in the advancement in all forms of healthcare delivery. He is married with two children and lives in Indianapolis, Indiana.
Michelle Allen
Michelle Allen is the Vice President of Safety Solutions for Premier Inc., where she is responsible for leading the Clinical Surveillance business and Integrated Pharmacy technology solutions. Premier's Clinical Surveillance technology, powered by TheraDoc®, is currently used in over 1000 hospitals. TheraDoc has a twelve year, proven track record positively impacting Hospital-Acquired Condition (HAC) and Antimicrobial Stewardship (AMS) goals with real-time technology which clinical teams customize to alert, report and take immediate clinical action around their unique patient population.
Michelle has 20 years of experience in healthcare information technology leading high performing teams in strategy, product development, engineering, & operations for Premier, Hospira, GE Healthcare, and Abbott Laboratories. Throughout her career, Michelle has championed interoperability and is currently driving the SMART App and FHIR API development strategies at Premier. Michelle earned her Master's degree in Engineering Management from Northwestern University and a Bachelor's of Science in Biomedical Engineering from Northwestern University.
Adam Boehler
Adam Boehler, CMS Deputy Administrator and Director of the Center for Medicare and Medicaid Innovation, joined CMS in April, 2018. Adam is widely regarded as an innovative leader in the private sector and has designed and implemented new, patient-focused approaches to healthcare delivery.
Before coming to CMS, Adam was founder and CEO of Landmark Health, a company that provides home-based medical care. Landmark was founded on the premise of passionate people transforming how care is delivered to those who need it most – the most chronically ill. Landmark is one of the largest home-based medical groups in the country, with over 20 locations and over 80,000 chronic patients under management.
Additionally, before joining CMS, Adam was an Operating Partner at Francisco Partners, a global private equity firm with a focus on healthcare technology and services and the founder and Chairman of Avalon Health Solutions, the leading provider of laboratory benefit management services.
Previously, Adam was Founder and CEO of Accumen. Accumen is a leading provider of comprehensive laboratory management services to health systems. Adam was also a Principal at Accretive, LLC, where he was responsible for healthcare investments. Prior to joining Accretive, Adam was Executive Vice President and General Manager at MedeAnalytics, the leading provider of healthcare analytics with over 600 hospital and insurance clients.
Adam started his career at Battery Ventures, a leading technology venture capital firm with over $2 billion under management, focusing on investments in software and emerging technologies. Adam graduated magna cum laude from the Wharton School of the University of Pennsylvania. He resides in New Orleans, LA with his wife, Shira, and their four young children.
Glenorchy Campbell
Glen has been in STM publishing for more than 34 years, starting with Alan R. Liss in 1980. In 1990, Glen joined Elsevier as a Biomedical Journals Editor. Over more than 23 years at Elsevier, he held a number of positions with responsibility for setting strategies for the growth and development of biomedical journals in print and online. In his roles as EVP, Global Medical Research, he oversaw more than 435 journals in the health sciences, including The Lancet, and many premier society journals.
In his role as EVP, STM Society Publishing, Glen worked with many of the most prestigious societies in the health, life, physical, and social sciences. Glen joined BMJ late in 2013 as Managing Director the US, and was thrilled to be given responsibility for the development and growth of The BMJ, BMJ Journals, and BMJ Clinical Improvement Products in all the Americas in January of 2017. Glen is a past Chair of the Executive Council of the Professional and Scholarly Publishing Division (PSP) of the Association of American Publishers (AAP). In addition, he serves on the American Medical Publishers Committee (AMPC) of the PSP and the AMPA/National Library of Medicine Subcommittee of that group. Glen is currently Chair of Board of Directors of the Friends of the National Library of Medicine.
Clayton M. Christensen
Architect of and foremost authority on disruptive innovation
Professor Christensen received his B.A. from Brigham Young University and an M.Phil. in applied econometrics from Oxford University where he studied as a Rhodes Scholar. He received an MBA and a DBA from the Harvard Business School, where he was the Kim B. Clark Professor of Business Administration. He has been regarded as one of the world's top experts on innovation and growth.
Christensen founded a number of successful companies and organizations which use and apply this theories in various ways: Innosight, a consulting firm helping companies create new growth businesses; Rose Park Advisors, a firm that identifies and invests in disruptive companies; and Innosight Institute, a non-profit think tank whose mission is to apply his theories to vexing societal problems such as healthcare and education.
Professor Christensen was the best-selling author of nine books and more than a hundred articles, including the New York Times best-selling, How Will You Measure Your Life? He received the Global Business Book Award for The Innovator's Dilemma and The Economist named it as one of the six most important books about business ever written. In 2011 and again in 2013, thousands of executives, consultants and business school professors were polled and named Christensen as the most influential business thinker in the world.
Patrick H. Conway
Patrick Conway, MD, MSc, is the Deputy Administrator for Innovation and Quality & CMS Chief Medical Officer. He leads the Center for Clinical Standards and Quality (CCSQ) and the Center for Medicare and Medicaid Innovation (CMMI) at CMS. CCSQ is responsible for all quality measures for CMS, value-based purchasing programs, quality improvement programs in all 50 states, clinical standards and survey and certification of Medicare and Medicaid health care providers across the nation, and all Medicare coverage decisions for treatments and services. The center's budget exceeds $1.3 billion annually and is a major force for quality and transformation across Medicare, Medicaid, CHIP, and the U.S. health care system. The CMS Innovation Center is responsible for testing numerous new payment and service delivery models across the nation. Models include accountable care organizations, bundled payments, primary care medical homes, state innovation models, and many more. Successful models can be scaled nationally. The CMS Innovation Center budget is $10 billion over 10 years.
Previously, he was Director of Hospital Medicine and an Associate Professor at Cincinnati Children's Hospital. He was also AVP Outcomes Performance, responsible for leading measurement, including the electronic health record measures, and facilitating improvement of health outcomes across the health care system. Other relevant experience includes previous work as the Chief Medical Officer at the Department of Health and Human Services (HHS) in the Office of the Assistant Secretary for Planning and Evaluation. In 2007-08, he was a White House Fellow assigned to the Office of Secretary in HHS and the Director of the Agency for Healthcare Research and Quality. He also served as Executive Director of the Federal Coordinating Council on Comparative Effectiveness Research coordinating the investment of the $1.1 billion for CER in the Recovery Act. He was a Robert Wood Johnson Clinical Scholar and completed a Master's of Science focused on health services research and clinical epidemiology at the University of Pennsylvania and Children's Hospital of Philadelphia. Previously, he was a management consultant at McKinsey & Company, serving senior management of mainly health care clients on strategy projects.
He has published articles in journals such as JAMA, New England Journal of Medicine, Health Affairs, and Pediatrics and given national presentations on topics including health care policy, quality of care, comparative effectiveness, hospitalist systems, and quality improvement. He is a practicing pediatric hospitalist, completed pediatrics residency at Harvard Medical School's Children's Hospital Boston, graduated with High Honors from Baylor College of Medicine, and graduated summa cum laude from Texas A&M University. He is married with three children.
Heather Cox
Heather Cox is the Chief Digital Health and Analytics Officer for Humana. In this role, Heather is accountable for building Humana's digital care delivery operations and leading enterprise analytics. Integrating these critical capabilities across the organization will further accelerate Humana's move toward differentiated experiences for its health plan members at the intersection of healthcare and lifestyle, tailored especially to the needs of seniors.
Prior to joining Humana, Heather served as Chief Technology and Digital Officer at USAA, where she led the teams responsible for designing and building personalized and digitally enabled end to end experiences for USAA members. Heather has also served as CEO of Citi FinTech at Citigroup, helping the company adapt to a future dominated by mobile technology. Before that she, headed Card Operations for Capital One, reshaping customer and digital experience for Capital One cardholders.
Heather was named by American Banker magazine as the #3 Woman to Watch nationally in banking by American Banker Magazine in October 2017. She was also named to American Banker's Women to Watch list in 2011, 2013 and 2016. In 2015, she was named one of the 10 Most Innovative CEOs in Banking by Bank Innovation, as well as Digital Banker of the Year by American Banker.
In March 2018, Heather was appointed to the NRG Energy Board of Directors. She serves on the Nominating and Governance and the Compensation committees. In addition, Heather serves on the national board of directors for LIFT, a nonprofit organization whose mission is to permanently lift people out of poverty.
Heather graduated cum laude with a Bachelor of Arts in Economics from the University of Illinois at Urbana- Champaign. She and her husband Chris are the parents of two daughters, Lea and Victoria. Heather and Chris share a passion for boating and are avid Washington Nationals fans.
Keith J. Figlioli
Keith J. Figlioli is Premier, Inc.'s senior vice president of healthcare informatics. In this role, he oversees the company's enterprise technology and data initiatives spanning strategy, development, delivery and operations. Since joining Premier, Figlioli has focused on integrating the company's performance improvement informatics offerings across the continuum of care. He co-chairs Premier's Quality Improvement Committee, a subcommittee of Premier's board of directors that plays a vital role in setting direction for the alliance by collaborating with members to improve care delivery and the health of communities.
Prior to Premier, Figlioli was with Eclipsys as its senior vice president of Enterprise Solutions, where he was responsible for all go-to-market activities, market planning and solution strategic direction across clinical, financial and operational product offerings. During his tenure at Eclipsys, he served in several roles. He was vice president and general manager of Revenue Cycle / Performance Improvement solutions, where he managed the growth of the Eclipsys revenue cycle, decision support and departmental solution portfolio, including business growth and market planning, and coordination of functional leadership to drive solution outcomes and customer satisfaction. He was vice president of International operations, during which time he built the company's first international operation in India. And he served as vice president of corporate development where he owned the annual strategic planning process, mergers and acquisitions, strategic partnership development, and spearheaded new business initiatives focusing on performance improvement, clinical trials and clinical content markets.
Earlier in his career, Figlioli was the senior business development executive at a management consulting and systems integration company focusing on Fortune 1000 companies. Clients included General Motors, Procter & Gamble and Continental Airlines. Prior to this role, he served in a variety of business development and marketing roles for the health information technology industry including work for Per-Se Technologies, Medaphis and NEC.
Figlioli earned his Master of Business Administration degree from Boston University with a concentration in finance and healthcare, and his Bachelor of Arts degree in economics from Wheaton College. He is a current board observer of Activate Networks, serves on the ONC Health IT Standards Committee and is a member of the SMART Advisory Committee. He has previously served on the board of directors for Good Sports, a nonprofit dedicated to increasing the participation of low-income, urban youth in sports, fitness and recreational programs, and MassBike, a nonprofit organization focused on Massachusetts bicycle advocacy.
Susannah Fox
Susannah Fox is the Chief Technology Officer of the U.S. Department of Health and Human Services. Susannah most recently served as the Entrepreneur-in-Residence at the Robert Wood Johnson Foundation, helping to catalyze new ways to think about challenges and develop solutions that deliver impact. She has also advised organizations like the Collaborative Chronic Care Network as they work to improve care delivery by including people living with IBD, diabetes, and cystic fibrosis on their innovation teams. From 2000-14, Susannah was an Associate Director of the Internet Project at the Pew Research Center where she helped quantify and explain the social impact of the internet. She pioneered participatory research methods at the Center in order to explore how information technology and social media affect the health care industry and the consumer health care experience, with a special focus on people living with chronic and rare conditions. She is the former editor of the website for U.S. News & World Report magazine and was a researcher at RealNetworks during its start-up phase. She graduated from Wesleyan University with a degree in anthropology. She is the author of Peer-to-Peer Healthcare, The Diagnosis Difference, and Tracking for Health. She is a frequent speaker on the social impact of technology, particularly as it relates to health and health care, and she contributes to the e-patients.net blog and susannahfox.com, her personal blog.
Dan Fritsch
Dr. Fritsch has been involved in Healthcare sciences for the past 25 years and currently serves as Chief Architect for First Databank (FDB), the leading provider of drug knowledge that helps healthcare professionals make precise medication-related decisions.
Dan received a PhD in Biomedical Engineering from the University of North Carolina at Chapel Hill in 1993. He went on to serve a fellowship under a grant from the NCI, where he worked on image analysis in radiotherapy treatment planning, and then to serve on the faculties of the Departments of Biomedical Engineering and Radiation Oncology at UNC.
More recently, Dan has served as Chief Software Architect on the award-winning FDB Meducation® application – one of the earliest SMART/FHIR apps. Meducation® solutions ensure that all patients can understand their medication instructions, regardless of English proficiency, vision or hearing impairment, or reading ability. As the healthcare industry recognizes the staggering impact of poor patient communications, Meducation® makes patient-specific medication instructions engaging and easy to understand.
Sir Muir Gray
Muir Gray has worked in the Public Health Service in England since 1972 and has held a number of positions in that time. He was director of Research and Development for Anglia and Oxford Regional Health Authority, director of the National Screening Committee, helped to found the Cochrane Collaboration and the National Library for Health, director of Clinical Knowledge Process and Safety for the NHS National Programme for IT, director of the National Knowledge Service and Chief Knowledge Officer to the NHS and was co-director of the QIPP Right Care Programme.
Currently he works one day a week as a Consultant in Public Health for the University of Oxford University Hospitals NHS Trust (OUH), focusing on the Oxford AHSN. In the rest of his life he is developing Better Value Healthcare, whose mission is to publish handbooks and development programs designed to get more value from health care resources in England, and worldwide.
He is also a Director of the National Campaign for Walking, a small charity dedicated to promoting walking as the only type of activity relevant to tens of millions people.
He is married with two daughters and lives in Oxford.
Trent Haywood
Trent Haywood, M.D., J.D., is chief medical officer for the Blue Cross Blue Shield Association (BCBSA), a national federation of 36 independent, community-based and locally operated Blue Cross and Blue Shield companies. The Blue System is the nation's largest health insurer covering over 106 million people — approximately one-in-three Americans.
As the Association's chief medical officer, Dr. Haywood supports the innovation of Blue Cross and Blue Shield companies in communities around the country as they improve the choices of healthcare quality and patient safety for their members. He is responsible for the Office of Clinical Affairs, which includes the Center for Clinical Effectiveness, Center for Clinical Practices, and the Center for Clinical Value. Collectively, the Office of Clinical Affairs support opportunities between Blue Cross and Blue Shield companies and stakeholders to improve the choices of affordable, high quality healthcare provided to members.
Dr. Haywood leads the National Council of Physician Executives (NCPE), which consists of chief medical officers and chief pharmacy executives that guide the clinical direction across BCBS companies. Dr. Haywood provides clinical leadership for the 5.3 million-member Federal Employee Program. In addition, Dr. Haywood provides clinical guidance to Blue Health Intelligence, an independent licensee of the BCBSA.
Before joining BCBSA, Dr. Haywood served as senior vice president and chief medical officer for VHA, Inc. where he developed best practices to drive quality, stimulate clinical innovation, support pay-for- performance, and prepared for consumer driven healthcare. Prior to joining VHA, Dr. Haywood was deputy chief medical officer for the Centers for Medicare and Medicaid Services (CMS) where he led agency priorities including quality public reporting and value-based payment innovations.
Dr. Haywood received a bachelor's degree from the University of Notre Dame and a medical degree from the University of Illinois in Chicago. He completed his internal medicine residency at Loyola University. Dr. Haywood also holds a law degree from Northwestern University School of Law.
Hank Head
Hank Head has held top strategic product leadership and strategic planning positions at numerous clinical decision support / medical informatics companies. He has designed and delivered clinical decision support (CDS) and advanced electronic health records (EMR/EHR) systems for governments, NGO's, diagnostic, insurance and other private sector companies such as Optum, McKesson, Medscape, LabTracker, Virco Diagnostics, and TherapyEdge.
His most recent projects involved creating highly structured guideline content for the national comprehensive cancer network (NCCN) which helps physicians and payers more effectively use guideline evidence at the point of care. His products have used SMART on FHIR and CDS Hooks to help use genetic data to optimize treatment options. He has helped to design four successive graph based decision authoring systems for the creation of high-quality portable clinical content, each time broadening the accessibility of clinical knowledge management tools.
Prior to joining Optum, Hank spent over 5 years as an IT executive leading clinical reasoning, value based care solutions and team based care products at McKesson / USoncology. The value based care treatment recommendation tool helped move clinicians from sub- 50% compliance with evidence to over 87% compliant saving 100's of millions on the cost of chemotherapy treatment across over 700K decisions.
Hank graduated from the University of Southern California Veterbi School of Engineering and resides in Chapel Hill, NC with his three children.
Jody Holtzman
Jody Holtzman has more than two decades of experience helping companies develop and implement competitive strategies and achieve their strategic market goals. At AARP, he leads the Thought Leadership group, where his focus is to find ways for AARP to stimulate innovation in the market that benefits people over 50. This involves areas such as the future of technology and the 50+, technology design for all, and 50+ entrepreneurship. It also involves developing partnerships with non-traditional players for AARP, such as the venture capital community, and the consumer electronics and technology industries. Previously, Jody led AARP's Research and Strategic Analysis group.
Before joining AARP, Jody was in senior leadership roles in several strategy consulting firms. He was a Director of Global Strategy and Planning, and led the Market Intelligence Network of PricewaterhouseCoopers. Before that, he was Vice President of Consulting for FutureBrand, where he helped clients develop and implement competitive brand strategies.
Jody is a frequent speaker on the opportunities and challenges presented by the demographic wave. He has led numerous workshops on competitive strategy and organizational performance, and his work has been published in the Journal of Business Strategy, Competitive Intelligence Magazine, The Competitive Intelligence Anthology, and Making Cents Out of Knowledge Management. He has a graduate degree in international political economy from the University of Chicago.
Clint Jennings
Clint Jennings is responsible for managing all aspects of financial planning, budgeting, accounting and reporting for the HCA Clinical Services Group. He is also responsible for ensuring HCA realizes optimum benefits from the HITECH program, EHR implementation and other strategic initiatives.
Clint joined the Clinical Services Group in January, 2013. Prior to this position, he most recently served as Assistant Vice President, Internal Audit, responsible for leading information systems (IS) audit efforts for HCA. In that role, he was also responsible for overseeing audit activities related to Meaningful Use and the hCare (EHR) programs.
A Certified Public Accountant (CPA), Clint is also a Certified Information Systems Auditor and Certified Information Systems Security Professional. He has more than 16 years of experience in informatics, technology auditing, security, risk management, and performing attestation engagements. Prior to joining HCA in 2006, Clint was employed with CBRL Group and also spent more than 7 years with Ernst & Young's Technology and Security Risk Services.
Clint has a Bachelor's of Administration in Accounting from Middle Tennessee State University and is a member of the Healthcare Financial Management Association and the American Institute of Certified Public Accountants.
Thomas Krohn
Tom Krohn is the Chief Development Officer of TrialReach, an internet platform company committed to increasing public awareness and participation in medical research. TrialReach's goal is to help patients easily find and compare treatments in development and to connect them directly with the doctors carrying out the research.
Prior to joining TrialReach in early 2015, Tom led innovation in R&D at Eli Lilly and Company. Over his 12 years at Lilly, Tom led multiple large innovation efforts including establishing the Clinical Open Innovation team. Tom was also the business lead for a large, co-development program for transforming the clinical planning and trial design process through the use of computer-aided-design and predictive analytics. His time at Lilly also included leadership positions in the IT organization including architecture, portfolio and strategy roles with leadership roles in programs for data management, statistics, and global clinical portfolio management.
Tom's experience reaches beyond big pharma. He has served in pharmacy roles in both hospital and retail settings. The bulk of Tom's pre-Lilly experience is in the developing world where he lived and worked as a medical missionary for 10 years in Madagascar. His time in Africa was instrumental in shaping his views on the power of community, engaged colleagues and innovation. Working in the local language and culture of Madagascar, Tom helped grow a small faith-based organization, SALFA, to become the largest healthcare provider in the country, during which time he served as pharmaceutical production lead, information system lead, CFO and ultimately General Manager.
Tom's education is a pharmacy degree from North Dakota State University and an MBA from the University of Texas at Austin. Tom resides in Noblesville, Indiana.
Lori McLean
Lori McLean joined Polyglot in 2013 and serves as its CEO, working to deliver on Polyglot's mission:- To improve medication adherence and health literacy for high risk patients. Meducation solutions ensure that all patients can understand their medication instructions, regardless of English proficiency, vision or hearing impairment, or reading ability. As the healthcare industry recognizes the staggering impact of poor patient communications, Meducation makes patient-specific medication instructions engaging and easy to understand. Lori McLean's current role builds on 20 years of international business experience.
Most recently, she led Cloud Solution Sales for technology company Avaya. At Nortel Networks, Lori held various leadership positions including General Manager of Alliances, VP Canada Region and VP Americas Marketing. Prior to that, Lori led a French telecoms joint venture from start up to #2 market share in France. Lori received an Engineering degree from the University of British Columbia, and is currently based in Durham, NC.
Lawrence O'Keefe
Larry leads Technology Strategy for OptumHealth, reporting to CIO Vaughn Paunovich.  He spent 4+ years focusing on the Care Delivery business and has a deep understanding of the business strategy and technology required to transform Healthcare Delivery.  His team has worked across OptumCare in areas ranging from developing new business opportunities in Telehealth to deploying Health Information Exchange solutions.  His team is currently engaged in developing standards based clinical integration solutions, identifying opportunities to create value from our UHG investment in the Individual Health Record and supporting the Population Health Solutions Digital Transformation strategy. Larry is a passionate believer in Our United Culture and is a Certified Culture Facilitator.
Before joining Optum, Larry spent 15 years at GE in a number of Technology and Six Sigma roles, with the last six years as Sales Support Leader and then Product Manager for Enterprise EMR systems at GE Healthcare.
Larry has a PhD in Neuroscience from Florida State University and was an NIH Postdoctoral Fellow at the Center for Neural Science at New York University. He lives in Seattle, Washington with his wife and daughter.
Hiten Patel
Hiten is the head of Product Management for Enterprise Analytics at The Advisory Board Company. In this role, Hiten leverages his consulting experiences and scientific training in the development and construction of analytic tools and platforms to support the Advisory Board's various membership programs reduce time to value across a variety of problem spaces.
Hiten earned his Ph.D. from Harvard University. Prior to joining the firm, he was an Associate with Dean and Company, a strategy consulting firm in Northern Virginia, where he served clients in a variety of industries. Hiten also assisted institutional investors and consulting clients in the pharmaceutical and medical device industries while managing market research studies for MEDACorp, a boutique healthcare consulting firm in Boston.
Sims Preston
Sims Preston is President and Chairman of Polyglot Systems, Inc., where he helps lead the company's mission of providing technology-based health literacy solutions. Prior to joining Polyglot, Sims spent fourteen years practicing law, most recently as Associate General Counsel for Quintiles, the world's largest clinical research organization.
Prior to Quintiles, Sims was Senior Legal Counsel at Nuance, the leading provider of voice recognition, text-to-speech and optical character recognition software. Sims was drawn to Polyglot by the capacity of its solutions to quickly, significantly and cost-effectively benefit patients. Sims obtained his JD from Duke University School of Law and his BA from Columbia University.
Mike Pritts
As EVP of Product Innovation, Mike Pritts leads all product development and product management across Surescripts' portfolio of products, including both core e-prescribing, clinical messaging, and value-added services for pharmacies, providers, benefit managers, technology vendors, and health information exchanges. His primary responsibilities include market analysis, product strategy, competitive analysis, and business planning. As a member of the Executive Committee, Mike works cross-functionally to provide strategic decision making and execution of company initiatives and plays a supporting role representing Surescripts with external partners. Mr. Pritts is an exceptional leader experienced in structuring software companies for accelerated growth. He excels at developing high-performance management teams and expanding product portfolios to meet emerging market needs. Having served as Vice President of Research and Development at Misys Healthcare Systems (now Allscripts) he has deep expertise across healthcare as well as high-tech verticals in both private and public companies with revenues ranging from $15M-$550M. Previously, Mr. Pritts served as a strategic advisor to venture capital and private equity firms and as President at PeriGen, an innovative provider of fetal surveillance systems. Mr. Pritts has proved he is adept at evaluating business, technology, and product viability and is quick to understand and navigate competitive landscapes in order to drive business and product strategies that increase revenues and profitability. He has shown repeated success in leading both US-based and global organizations with direct responsibilities for Sales, Finance, Administration, Development and Support Services. Mr. Pritts' true passion lies in developing and inspiring talent, fostering cultures of creativity and integrating dispersed operating divisions into confident, effective teams. He holds a BS in Computer Science from the University of Pittsburgh.
Jameson Rogers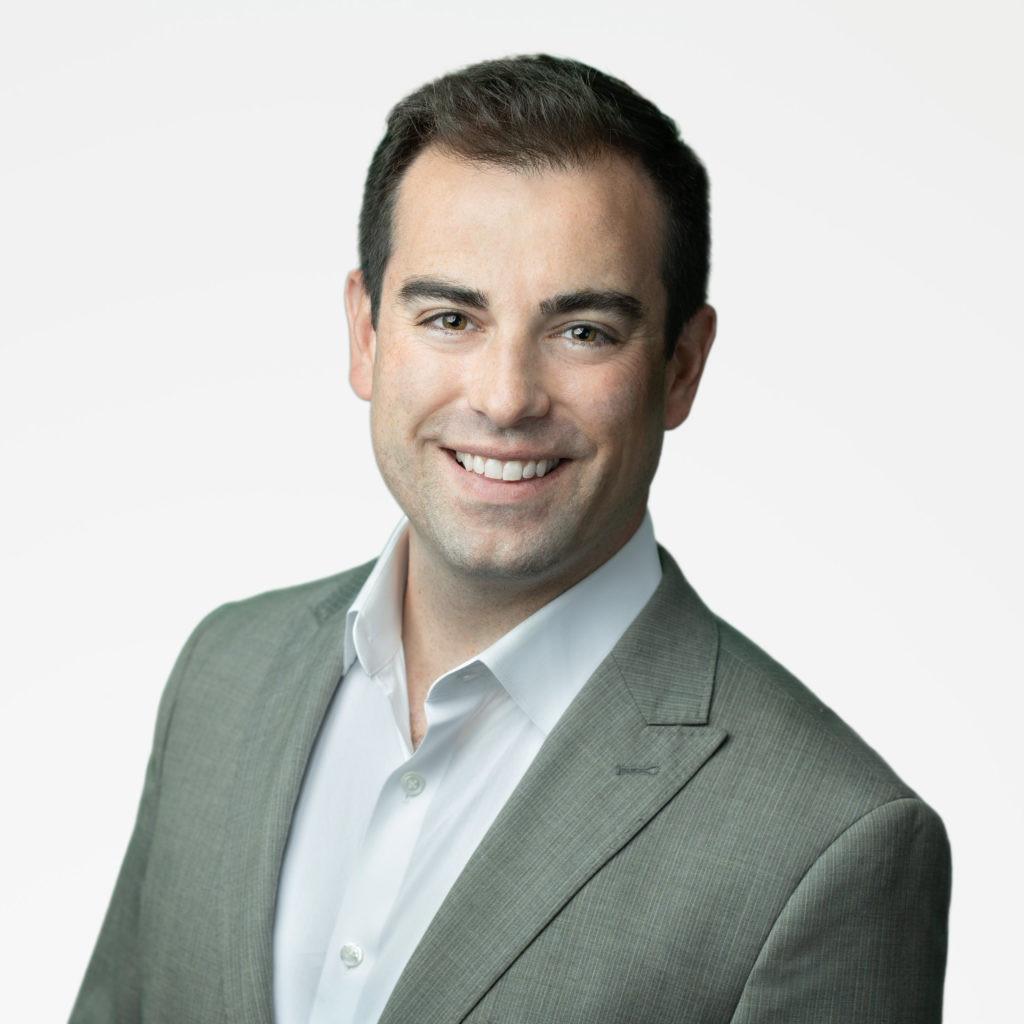 Jameson leads the Digital Health team for Google Cloud. He focuses on technology that empowers patients to receive personalized, data-driven care regardless of location.
Prior to joining Google, Jameson was a strategy consultant with the Boston Consulting Group and led AI partnerships for Massachusetts General Hospital and Partners Healthcare. Jameson completed a PhD in biotechnology and data science at Harvard University under the supervision of Prof. George Church, inventor of modern genome sequencing. In 2016, Forbes Magazine designated Jameson a member of the '30 Under 30' for his work in genome engineering.
Carolyn Wong Simpkins
Carolyn Wong Simpkins, MD, PhD served as Clinical Director for North America at the BMJ Group, responsible for designing and launching new digital health information products and adapting them for the differences in health systems around the world. She is passionate about leveraging cutting edge information technology and user experience principles to improve healthcare and health systems for providers and patients.
Prior to working in health information, she practiced internal medicine in a wide variety of settings from leading academic medical centers to community health centers to rural critical access hospitals. She has also spent time as a legislative assistant to the House Ways and Means Health subcommittee staff in the US Congress, was the founding medical director for the Barrier Islands Free Medical Clinic in Johns Island, South Carolina, and is a member of the Aspen Global Leadership Network.
Jeremy Sohn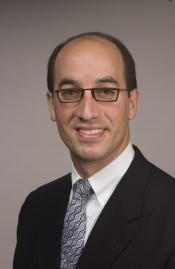 Jeremy Sohn joined MPM Capital's Boston Office as a Managing Director and Operating Partner in 2013 to help lead the firm's interests in mobile health and big data. Jeremy currently serves as President & CEO of MyHealthBook – a mobile, patient-engagement platform designed to improve the patient experience during clinical trials, and President of TriNetX, a distributed query engine that optimizes clinical trial protocol design and patient recruitment.
Throughout his career, Jeremy has been involved in founding, managing, and advising healthcare and technology companies. In 2011, Jeremy co-founded GrapeVine, a transformative software company that uses data aggregation, targeted marketing, and business intelligence tools to improve how organizations connect with the individuals based on their interests, needs, and friends' networks. From 2007-2011, Jeremy was COO / VP of Strategy & Corporate Development for North Plains Systems, where he helped lead the company's growth and eventual sale to Accel-KKR. In 2000, he co-founded an operating system and software-storage company, Wasabi Systems, and led the company's worldwide Business Development activities. Throughout his career, Jeremy has also held various healthcare investment and consulting positions with Riverside Partners, Shattuck Hammond Partners (now Morgan Keegan), and The Lewin Group.
Robyn Tamblyn
Dr. Robyn Tamblyn is a Professor in the Department of Medicine and the Department of Epidemiology and Biostatistics at McGill University. She is a James McGill Chair, a Medical Scientist at the McGill University Health Center Research Institute, and the Scientific Director of the Clinical and Health Informatics Research Group at McGill University. Dr Tamblyn's ground-breaking research on educational outcomes has elucidated important relationships between health professional training, licensure and practice that have subsequently guided credentialing policies. Her work on prescription drug use, its determinants, and computerized interventions to improve drug safety (MOXXI) have been recognized internationally. She leads a CIHR-funded team to investigate the use of e-health technologies to support integrated care for chronic disease, and co-leads a Canadian Foundation for Innovation Informatics Innovation Laboratory to create advanced technologies to monitor adverse events in populations and create new tools to improve the safety and effectiveness of health care. Her work is published in the Journal of the American Medical Association, the Annals of Internal Medicine, the British Medical Journal, Medical Care, and Health Services Research, among others. She has been awarded the CHSRF KT award for her research in improving the use of medication as well as the ACFAS Bombardier award for innovation in the development of a computerized drug management system. In January 2011, she became the Scientific Director of the Institute of Health Services and Policy Research at the Canadian Institutes of Health Research.
Glenn Tobin
Dr. Glenn Tobin leads the Crimson organization on its mission to be the national leader in supporting hospitals and health system in driving care, cost, and quality outcomes improvements through physician-focused analytics technology and services. He is responsible for all technological, strategic, and customer-focused services lines including product strategy, development, implementation services, product management, and the dedicated advisor service.
Throughout his career Dr. Tobin has led a variety of organizations seeking to improve the delivery of health care by better using information to drive change. He served as the chief operating officer of Cerner Corporation from 1988 through 2004, driving the rollout of Cerner's enterprise-wide electronic medical records solution across a large number of health care organizations. Dr. Tobin has also served as the chief operating officer of CodeRyte, Inc., a computer-assisted coding company focused on applying industry-leading natural language processing capabilities to better utilize the health care industry's vast amounts of free text information. Early in his career, Dr. Tobin also served as a core member of the global health care leadership at McKinsey and Company, serving a variety of organizations including pharmaceutical companies, health insurers, IT services providers, and provider-based organizations. The major focus of his work at McKinsey was the improved usage of health care information to drive business growth.
Dr. Tobin graduated magna cum laude with a bachelor's degree in business administration from Kansas State University and went on to earn his doctoral degree from Harvard University in 1991.
Katherine Vandebelt
Katherine (Kathy) Vandebelt is Senior Director of Clinical Innovation at Eli Lilly & Co. Kathy believes patients are the most important constituent in clinical development. She is collaborating with various companies to deliver a new and better clinical development model that makes clinical trials more accessible to patients and provide them with responsive and considerate care.
Kathy has dedicated her career to making a difference at Eli Lilly. She has held various leadership roles around the globe and has worked in many areas such as Clinical Outcomes and Research, Data Sciences & Solutions and Statistics. Kathy received her Bachelor of Science specializing in Pharmacology with a minor in Physiology from Trinity College at the University of Toronto.
Angela Walker
Angela is an Innovation Lead at Eli Lilly and Company. For the past 15 years, she has been focused on bringing game-changing solutions to Lilly's clinical development practices.
Angela's expertise has been centered on clinical data flow, and has led several modernization projects designed to improve clinical data capture and information exchange. She is currently focused on applying Telehealth practices to clinical trials and aims to make participating in clinical trials a better experience for both patients and investigators.